Five Omani Tech Startups Reach Dubai Contest Final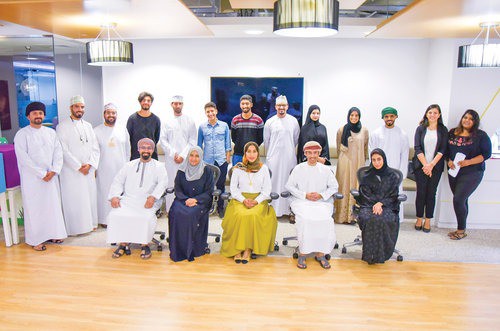 In an event organised recently, the Information Technology Authority's Sas Centre for Entrepreneurship, hosted the AIM Startup Competition where 16 tech startups competed and five emerging startups were shortlisted for the final round.
The five startups that will compete internationally in the final round in Dubai against more than 500 global competitors are Fast Movers, which is an online market place for tracks; Tely Pay, which provides electronic payment solution; Zayr Host, a startup that targets hosting services for international tourists, Adeeb Kids, which offers interactive educational programme for developing kids' skills, and Pocket Carage, which is an online platform that provides car maintenance services.
The winning startups will get investment opportunities as well as cash prizes worth US$50,000.
AIM Startup was launched in 2017 as an initiative of the UAE's Ministry of Economy to connect promising startups with investors and business partners from other parts of the world.
AIM Startup is an ideal platform for startup companies looking to raise capital, expand to new markets and forge meaningful business relationships with major investors, business leaders, government entities, etc.
Source: https://muscatdaily.com/Archive/Oman/Five-Omani-tech-startups-reach-Dubai-contest-final-5cpb
---