Innovator feted for eco-friendly charcoal production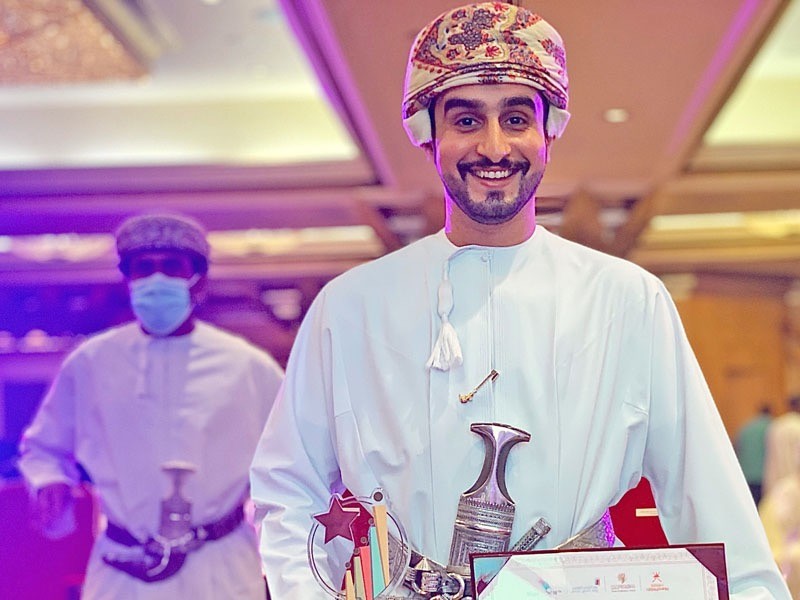 Omani entrepreneur Abdul Aziz al Kalbani, 30, has won this year's Youth Proficiency Award in the field of environment.
The Ministry of Culture, Sports and Youth launched the Youth Proficiency Award in October and presented 21 young Omani men and women last week, honouring them for outstanding work in their respective fields.
Kalbani was recognised for setting up and running an eco-friendly plant that produces charcoal for supply to local and GCC markets. He is currently working on using solar power to operate the plant to reduce the use of electricity.
Speaking to Muscat Daily, Kalbani, who is the CEO of Asrar al Aaredh Company, said, "I started my project in 2013. The traditional way of making charcoal is not eco-friendly. In our plant, we make charcoal out of coconut husks, palm trees and various other wood residues."
Kalbani studied the local and neighbouring markets and found that charcoal is one of the most imported commodities, but its extraction and production are not environment-friendly. "It also requires felling more trees," he rued.
The fumes emitted from Kalbani's factory are filtered and turned into a liquid. "This liquid is also converted into eco-friendly charcoal. In all, 19 of the machines used in the plant are made by me," he said.
From acquiring a licence to generating funds, no hurdle has dampened Kalbani's spirit. "In August 2020, a fire broke out in the factory. Operations stopped, but with the cooperation of my colleagues and the support of my family, we overcame the hurdle. The factory will restart next week. We were producing 288 tonnes of charcoal annually, but in 2020 we expect to produce around 1,250 tonnes. The charcoal produced in our factory can be used for a variety of purposes, including barbecues and to burn incense."
For his efforts, Al Raffd Fund supported him financially in 2016, and the Industrial Innovation Centre also helped develop his project.
"I advise all youth to set a goal to achieve. Every young person should study his project thoroughly before starting it and not be afraid of failure," he said.
Source: https://muscatdaily.com/Oman/389147/Innovator-feted-for-eco-friendly-charcoal-production
---