NBC signs incubation agreement with Innovex Business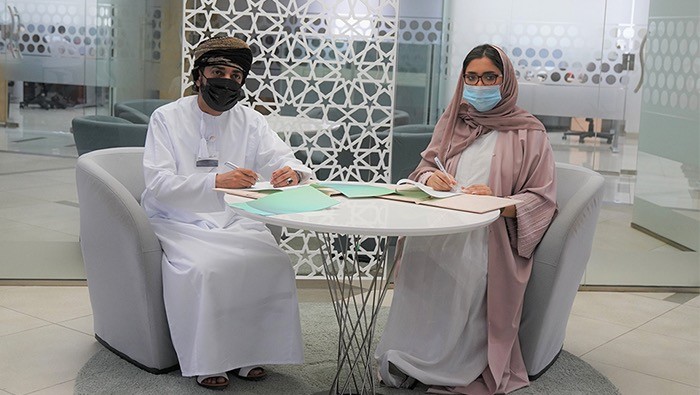 The National Business Centre (NBC), which falls under the umbrella of the Public Establishment for Industrial Estates – Madayn, has signed an incubation agreement with Vertex Industrial Design and Consultancy (Innovex).

Through its Omani cadres, the company aims at understanding the client's problem or requirement and thus generates design and technical solutions, evaluate them to best suit the client's needs, then take them into implementation, which reduces the project's cost, increases its efficiency and improves its quality.

Specialised in industrial designing, Innovex addresses the client's design specifications to optimise the functionality, value, and appearance of the desired project using 3D CAD modelling software. As per the incubation agreement, Innovex will benefit from a variety of services offered by NBC which include office space, access to intensive training, coaching and mentoring sessions, in addition to other services that aim at developing the entrepreneurial skills to allow the company to flourish, network, form partnerships and have access to business mentors.

It is worth mentioning that NBC is an initiative launched by Madayn at the Knowledge Oasis Muscat (KOM) to offer promising Omani entrepreneurs a platform to develop their business ideas and advance them into growing ventures.
The centre offers a premier platform for Omani entrepreneurs by providing business development support and guidance, training and mentoring, access to markets and industry experts, and state-of-the-art and fully equipped office space, meeting rooms and presentation facilities.
Source: https://timesofoman.com/article/nbc-signs-incubation-agreement-with-innovex
---