Omani e-shoppers mostly buy clothing, airline tickets, beauty care products, and hotel services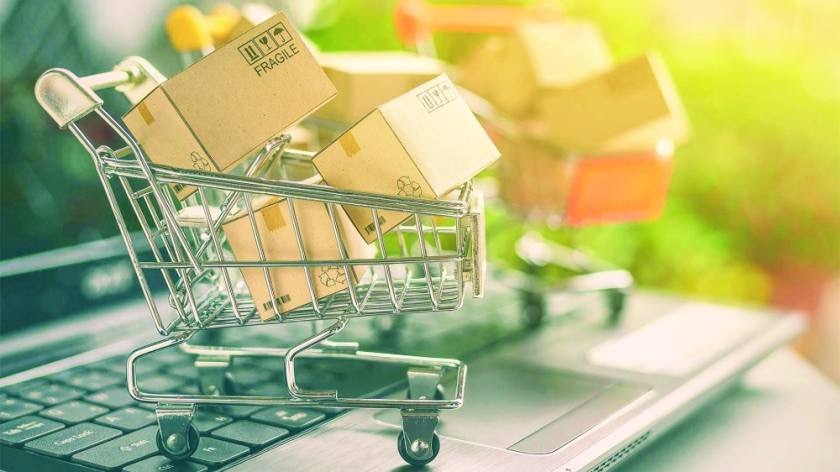 Oman's e-commerce market, which was valued at $2.19 billion in 2020, is expected to reach $6.52 billion by 2026, registering a CAGR more than 20 per cent by 2026, according to a new report by Japan-based Shibuya Data Count, a specialist in market research.
The report, however, lamented that the uptake of e-commerce services in the Sultanate, while potentially promising, remains below par.
"The e-commerce market in Oman is still a nascent market and has ample opportunities to grow in future," said the report.
"Although Oman has one of the highest smart phone usages in the Middle East region, only 8 per cent of the population did mobile shopping. Most of the items purchased online in Oman are groceries and music."
"However, more than a fourth of the population of Oman still purchases products from foreign websites. The e-commerce market in Oman accounts for only one per cent of total retail sales."
"Currently there is limited e-commerce activity in the private sector in the country, whereas the government is actively promoting a digital society and e-government services through the Information Technology Authority (ITA)," it stated.
According to the report, Omani e-shoppers mostly buy clothing, airline tickets, beauty care products and hotel services.
When it comes to cross-border e-shopping, China remains the main country of origin for ordering furnishing, machinery, construction materials, and so on. But there is an increasing trend among businesses, especially among Omani owned SMEs and entrepreneurs, to promote and sell their merchandise through social media, it noted.
Furthermore, increasing Internet penetration in Oman has the potential to drive the e-commerce market, according to the report. Smartphone use in the Sultanate is close to 100 per cent; the country has high mobile broadband penetration and its 4G coverage also reaches a high level.
Besides, in recent years, Oman has made great efforts to build up its IT infrastructure both at governmental and private levels.
The overall economic growth of this country, the report says, is expected to drive the e-Commerce market. Rapid urbanisation and industrialisation are increasing the consumer spending power for this country.
Moreover, different government initiatives and regulations are supporting the growth of this market. The Ministry of Commerce, Industry and Investment Promotion is strongly encouraging people to adopt e-commerce for shopping, import and other activities. Likewise, the government is urging home business owners and SMEs to promote their products and use modern methods and technologies to market different products internationally.
The report covers major international players operating in the Oman e-commerce market. In terms of market share, some of the major players currently dominate the market.
However, with technological advancement, data analytics, AI, web design, creative programming, digital marketing, cataloguing and app development, and product innovation, major companies are gaining a competitive advantage and increasing their market presence by securing new contracts and by tapping new markets.
Source: https://www.omanobserver.om/article/1106544/business/value-of-e-commerce-market-set-to-treble-to-65-billion
---