OIA to take management of Million Palm Tree Plantation Project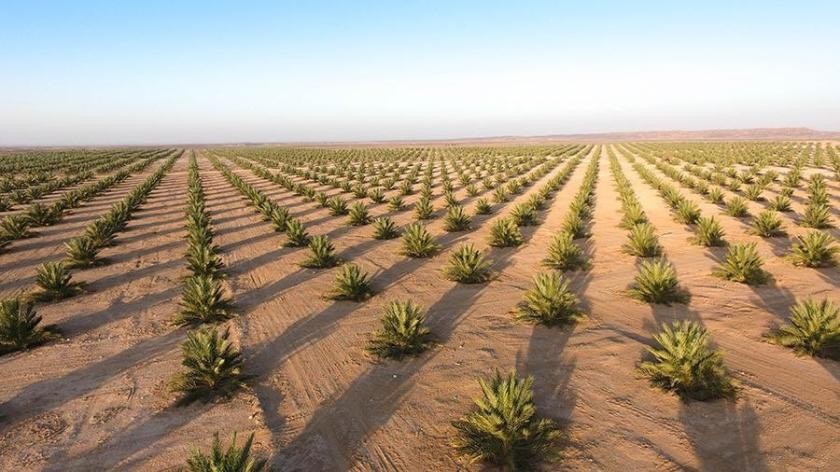 The Oman Investment Authority (OIA) announces the start of the preliminary steps to take over the management of the Million Palm Tree Plantation Project, in light of the government's directions to enhance performance and achieve financial sustainability, and in line with Oman's Vision 2040.
OIA, in cooperation with the Ministry of Agricultural, Fisheries, and Water Resources, seeks to maximize the benefit of the project by achieving its economic value and its contribution to enhancing food security for the Sultanate, creating opportunities for partnership with the private sector, and enabling farmers to play a major role in it.
OIA said it realizes the responsibility entrusted to it to assume the management of this project through the Oman Food Investment Holding Company - the executive arm of food security - which has sufficient experience, integrated system, and qualified cadres in managing assets and facilities
"At a global level in many food industries and across the various stages of the supply chain, we are certain that this will further enable the agency to play its role by contributing to achieving the Sultanate's priorities for economic diversification, empowering the private sector and stimulating the small and medium enterprises sector."
Dr. Saud bin Hamoud al Habsi, Minister of Agriculture, Fisheries and Water Resources, said, The assignment of OIA to manage the project of planting one million palm trees would bring about a qualitative leap in the agricultural sector in the Sultanate, as it is intended to integrate the ministry's operations as a regulator. The Omani Food Investment Holding Company on the other hand with each of the private sector companies and farmers will promote the cultivation of palm trees in the Sultanate, and give an accelerated momentum to the project of planting one million palm trees in order to achieve its goals for which it was launched, as well as to achieve the priority of food security for the Sultanate that the Ministry seeks to achieve."
The Million Date Palm Plantation Project is one of the biggest leading projects in the Sultanate. This is due to the offshoots that shall enhance the country's economic growth, social development and environmental awareness. Most importantly, enhancing the role of date palm in the agriculture sector to keep pace with the future requirements and social needs.
The Million Date Palm Plantation Project has 11 farms so far that are spread in different regions of the Sultanate, such as, Ibri, Nizwa, Al Safa, Rahab, and much more. Each of these farms are home to between 10 to 100 thousand palm trees.
Source: https://www.omanobserver.om/article/1100428/business/economy/oia-to-take-management-of-million-palm-tree-plantation-project
---