Pact signed to support SMEs in telecom sector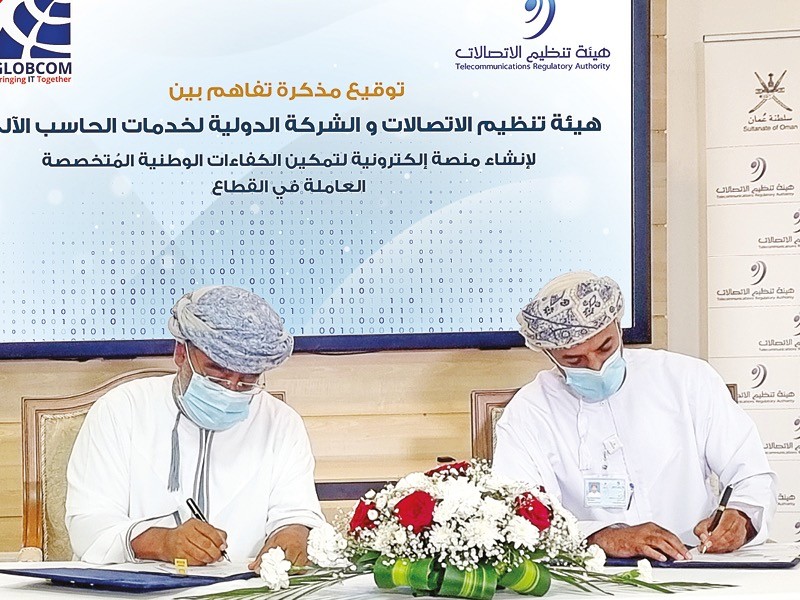 The Telecommunications Regulatory Authority (TRA) signed a memorandum of understanding with Global Computer Services on Monday to establish an electronic platform to support small and medium enterprises (SMEs) in the telecom sector.
The agreement aims to attract talented Omanis with specialisation in telecommunications and the postal sector to the labour market while enabling them to upgrade their skills.
The agreement was signed by Ahmed bin Hassan al Hadabi, executive director of Strategic Planning Unit in TRA, and Dr Ahmed bin Mohammed al Noamani, general manager of Global Computer Services.
"The platform targets SMEs and companies operating in the sector providing services and solutions to telecommunications companies and postal services. The platform will facilitate existing companies and benefit newly established ones," Hadabi said.
The agreement will create a supportive environment for pioneering work in the telecommunications and postal sectors by strengthening the capabilities and competencies of Omanis and raising their competitiveness within the framework of developing and refining the capabilities of graduates in the field, Noamani informed.
Source: https://muscatdaily.com/Oman/391015/Pact-signed-to-support-SMEs-in-telecom-sector-
---